Download

iPad

Android

HP webOS

Blackberry

Chrome

Safari

Windows
Coming Soon

Mac App Store
The perfect study companion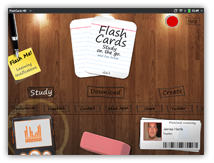 FlashCards for Tablets

The award winning app, FlashCards, is back with an updated and fresh interface for tablet devices. Now customize your desk and study methods to maximize your learning.

The best part? FlashCards just keeps growing. This latest update will allow us to evolve the app much faster.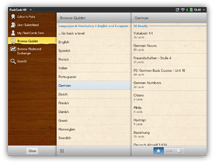 Cross Platform

FlashCards is in the process of being ported to several different mobile platforms and for your desktop.

Check out the platforms we're currently available for on the right.